Japan Trip Pt. 2 (June 3 – June 14)
Friday, 7 July 2017
Part 1: http://iserlohn.co/?p=112
Let's get back into it with Saturday, my plans for the entire day were the last stop of Hardcore Tano*C's 2017 tour at WOMB in Shibuya. Due to not accounting for how long it actually takes to get to Shibuya through the Yamanote Line as well as accidentally taking an express train on the Keio-Inokashira Line I ended up arriving around 15 minutes after start time. This unfortunately resulted in me missing Kobaryo's set and not realizing until the end of the event. I'll write more about this event in a separate post since it was SO LONG and so full of highlights.
After the event my phone was dead so I had to ask Staff to direct me to the nearest station, unfortunately Shibuya's kinda not that easy to navigate if you've never been there so I ended up having to walk all the way to Shibuya station on my own, I did stop for dinner at a Freshness Burger if anything to be able to charge my phone.
Sunday finally came, kind of a big day considering this was the reason I planned my trip to Japan in the first place. I left somewhat early for Yokohama and made it to Kanagawa Kenmin Hall with about an hour and a half to spare. I am very thankful I left early though because it takes a really, REALLY long time to get to Nihon-Odori station in Yokohama from Ikebukuro, about 85 minutes or so. After arriving at the venue I just waited for open time and went to buppan to buy some merch, particularly the venue limited tour shirt, tour penlight and a towel.
My seat for the venue was okay, I am thankful I was on the left side of the seating for reasons you all probably know.
The live itself was pretty amazing, the tour setlist focused mostly on songs from ISM since the album had just released a few months prior, but that's okay because it's a great album.
Highlights include:
-Seeing my favorite Sphere song [Now loading…SKY!!] in person.
-The solos because I GOT TO SEE MINAKO DO BLACK HOLE FUCKING YES.
-Ayahi debuting her new single Futurism at the live which I totally did not expect and it was incredible.
-Acoustic キミが太陽.
-Singing along to LET・ME・DO!! and キミ想う旋律
-NON STOP ROAD
Sphere's fucking incredible and I'm so glad I got to see them again after my chance encounter with them at Anime Expo 2016. If you ever, EVER have the chance to see them live please do it's an experience you will never forget.
After the live I decided to head back directly to Ikebukuro since it was already night and it took about about an hour and a half to get back there, decided to call it a night then.
Monday and Tuesday were pretty uneventful, I spent most of the time resting up from all the stuff I did over the last 8 days, I did meet up with Dad Southrop for dinner on Tuesday. We went to a ramen place called ばんから next to Ikebukuro station, apparently the place comes highly recommended by Mai Fuchigami. It was pretty damn great, really filling too.
Wednesday once again mostly uneventful, I did go to Shinjuku and made some bad decisions. I hate Shinjuku it was cold, humid, windy. Fuck that place.
Thursday I mostly just walked around Ikebukuro, I don't know if it was this that caused it or going to Shinjuku the day prior (fuck that place) but I started feeling myself coming down with a head cold. Which wasn't good at all since the next day I had a flight to Hokkaido. I did make time to visit Nakiryu a Michelin Guide recommended ramen restaurant near Otsuka station.
Friday was interesting, I was dying from a head cold, extremely sore and I had to be at Shinjuku station at like 5am to grab the Narita Express to take my flight to Hokkaido. I ended up arriving at Sapporo Station around noon and met up with Tim, exhchanged tickets and we grabbed some lunch at a Tonkatsu place that was really good and then I departed for my Airbnb which was thankfully next to Zepp Sapporo, the venue for both Sphere and SideM. Once I arrived I fell asleep for a very long time and woke up too late for the CG 5th osaka live viewing, which I regretted a bit but I was too sick to go out.
Saturday was exciting but also worrying, I was still pretty sick and relying on over the counter medicine to feel good enough for Sphere. I left for buppan around 2pm, got my venue limited shirt and went back to rest for a little more. My seat for this venue was amazing I was incredibly close to left of stage which again, made me incredibly happy. The setlist was a little different from last weekend but still incredible, and I actually liked it more because I was so close to stage and took it in even more than before. I was elated to have seen Sphere twice in such a short amount of time. After the live I spent the rest of the evening sleeping for obvious reasons.
Sunday came and again I spent most of the day resting, but I left early to meet up with Tim for SideM. We met up with other people Tim had tickets for. SideM Ps are pretty damn high level staying out in the cold and rain for buppan and whatnot. This time despite being the same venue the room was standing only which I didn't appreciate in my condition. The live was good, FRAME and W were awesome. I came out with a new found appreciation of Altessimo. But overall I don't think I enjoyed it as much as I could have for various reasons including the fact that I was pretty sick and that I felt awkward blocking the view of a million girls who were behind me. Afterwards again more sleep for me.
Monday I finally felt decent enough to go out for food so I went to susukino and had some god damn tendies at KFC.
But the real main event of the trip, which I sort of expected by this point was happening that night. Koroazu at Kraps Hall. I went out around 4pm to get there before buppan closed and spent some money on the last two Koroazu singles I didn't have and on gacha… and it fucking paid off.
I got the 1HOPE SNIPER doll and I am so happy I gambled the last of my money on it. Thanks to the doll I managed to strike conversation with two Japanese kids who were really friendly and curious as to why a foreigner was attending a live in the middle of nowhere at the tiniest livehouse. I found out that one of them actually came from Osaka and was skipping school to attend this live (Rock on buddy, I'd do the same for her) and the other one was a local who was going to attend the original date but found out day-of that it was cancelled. The rescheduled date turned out to be his birthday and boy was he lucky to have this as his birthday present. It was incredibly cold in Sapporo that day and they graciously offered me a can of hot coffee which felt like nectar of the gods at that time.
Afterwards time to line up and Tim showed up to line up with me, I was the first person in line… that didn't have an April ticket. But I STILL GOT TO BE INCREDIBLY CLOSE TO STAGE. I'm probably gonna have to write about this live in a separate post with the rest of the Koroazu stuff I want to write about. One moment that sticks out is her asking if anyone had gotten the 1HOPE SNIPER doll from the gacha and me frantically scrambling to get it out of my bag only for her to move on to a different topic, it hurt a little ;_;. Setlist was the same as Hiroshima but the feeling was so different. I had such a good time at this live and she was incredible during every single song. To be honest I've been having a hard time trying to remember everything I want to talk about from this particular live because I was just awestruck by how amazing Koro is, even more so than before. I'm here for life.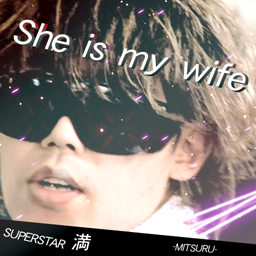 Tuesday was just me getting back to Tokyo, it rained most of the day so I couldn't really go out like I'd wanted to so instead I just rested in my hotel room and went to the arcade for a bit.
Finally Wednesday was the day I returned to real life. It fucking sucked.